Support
"Break-Fix May Look Cheap, But It's Actually Darn Expensive."
Do you experience frequent network and computer problems, with programs and hardware not working right, frustrating people so they can't do their work?
You know, the easiest way to "manage" your IT infrastructure, especially if you're not especially tech-friendly, is the "break-fix" model. You don't look at your IT, and when something breaks, then you apply resources–usually lots of cash, to pay for a professional– to fix it. You have to wait for an unknown amount of time, and your whole operation is down for the count. Lots of people do it this way.
The thing is, systems don't usually have just have a single problem and snap. Breakdowns are almost always the result of a series of missed, smaller issues that occurred and snowballed into a much bigger problem. And if these little problems could have been intercepted and fixed when they happened, or even before they happened, you'd be spending a lot less money on the Big Fix at the end when everything crashed. Sort of like maintaining your vehicle, isn't it? So we at KDI, the IT professionals, want to save you money and keep your downtime to a minimum–and we have several tools to help you do that with: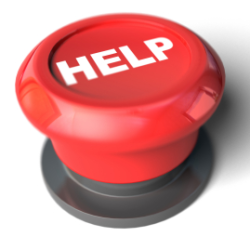 Computer problems and can drop off at our Cloverdale office? Hit the button!
We can also help you with our considerable IBM AS/400 server experience.
Click on one to find out more!


We can save you big dollars while we help you get the most out of your Information Technology. Call us at 1.800.661.1755 or Contact Us via form to discuss how.