How Can We Help?
At KDI we offer excellent customer service to clients all the while making their lives easier and simpler through the use of information technology.
First, we focus heavily on understanding each customer's unique needs.
From there, we work the provide them with services and software that are tailored & designed to help them succeed.
Not only do we help you with getting started, but we also back up what we provide. Our ongoing customer service is something we take pride in. If any problem ever occurs, we are more than happy to help.
We specialize in IT Services & Software. Find out more about each below.

Network Services
KDI works with you to provide you with all your hardware and networking needs. This includes a custom filter for your business or school, Netsentron, and our Preventative Management Solution; our IT support group works to fix any smaller problems in your network before they grow and end up breaking your bank. We provide customer service with an emphasis on the custom.

Our Software
KDI's team of experts puts together custom applications and systems for your company's needs. KDI has developed an accounting system for businesses, and creatively updates and hosts websites, fitting them to your business' style. Learn more about KDI's student information, time management, and league management systems and what we can do for you.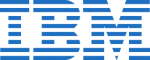 AS/400 Support
As an IBM Business partner, KDI specializes in I-Series (AS/400) support. We have been working with the IBM I-Series since it's earliest days. That's over two decades of experience! We have saved countless businesses from losing their data by ensuring that an expert takes care of their AS/400. If you run an AS/400 and you need help. Give us a call.
Click the button below to find out more about our essential services package.