Self Edit Website Hosting
KDI Gives You All the Tools You Need to Inexpensively Have Your Own Easy-to-Work-With Website!"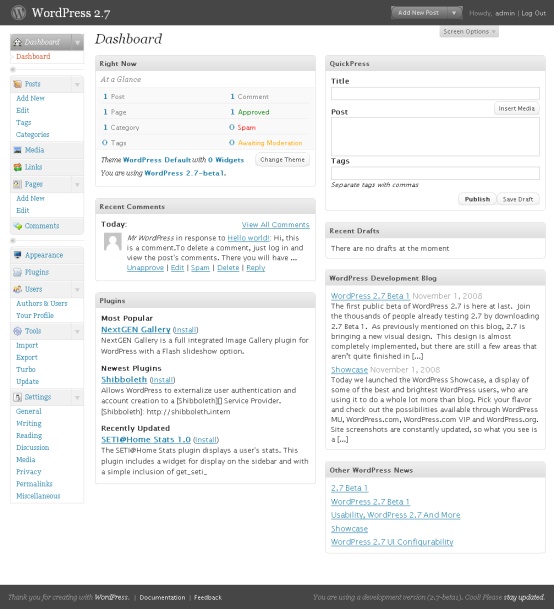 Want to have your own website or blog, but need a little help in finding a tool that is quick to learn and makes changing your site easy? We'll make it a breeze! KDI has been giving people the freedom to work on their own websites for a very low investment. In fact, the new www.kdi.ca andwww.netsentron.com sites were created by a "non-techie" who had never before used the editor we chose! You can do the same…chat with us.
Get a straightforward-to-learn website & blog editor (WordPress) for FREE!
Let us tutor you in WordPress if you want to advance your skill level quickly!
Have a pre-configured website foundation for you to add to, built on your own domain!
Never have to code html if you don't want to!
Quickly create pages with content, and forms for visitors to request information or email you
Have us do as much or as little as you want to help you out with website development and maintenance.
Making a new page for your website is as easy as a couple of clicks and like typing a letter. Give us a call toll free at 1.800.661.1755 and let's talk about your new website.
"You'll be Astonished at How Easy it All Is."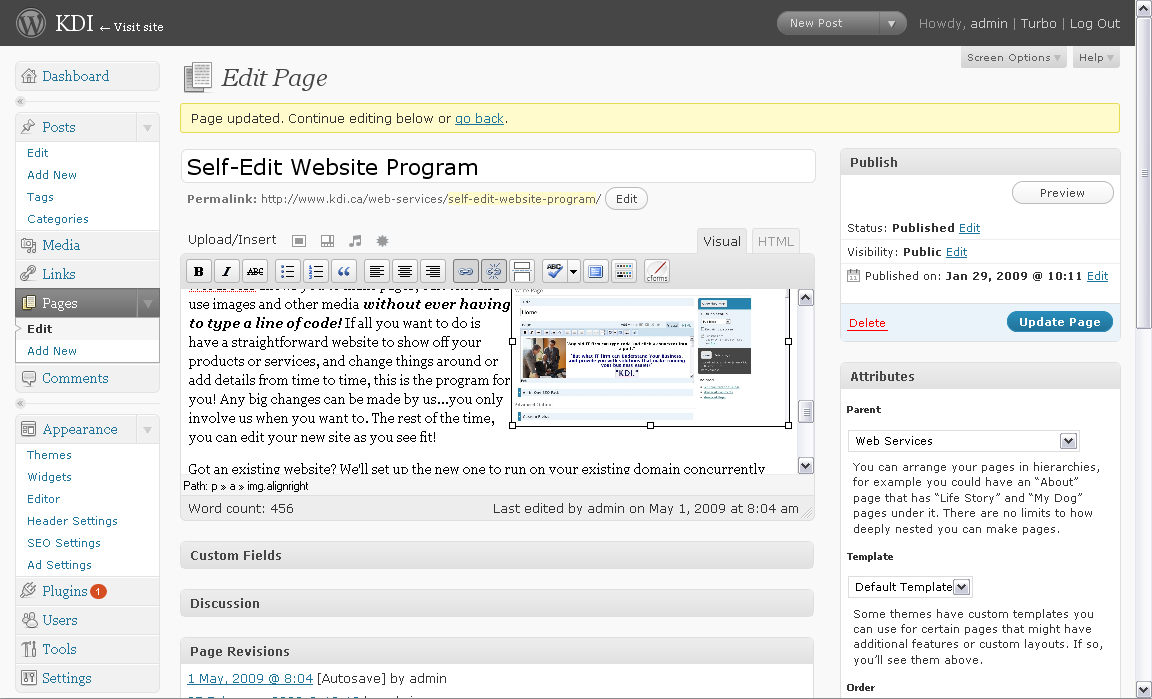 WordPress allows you to make pages, edit text and use images and other media without ever having to type a line of code! If all you want to do is have a straightforward website to show off your products or services, and change things around or add details from time to time, this is the program for you! Any big changes can be made by us…you only involve us when you want to. The rest of the time, you can edit your new site as you see fit!
Got an existing website? We'll set up the new one to run on your existing domain concurrently with the old one…people will see your old website while the new one is being developed right on the Web! When the time comes to switch over, we'll make it happen in a snap. Make a mistake? No problem! Just revert to a previous revision with a click. Search Engine Optimization features are included, and there are hundreds of layout designs to choose from. With Google statistics tracking, you can easily see who visited your site, which pages they looked at, and for how long! We can advise you as much or as little as you want. And you can get your new website up fast.
Websites don't have to be expensive or complicated to work on. Call us at 1.800.661.1755 or Contact Us via form to discuss how.