So What Can You Do For Me
Sick of entering and using data with old "Green Screen" technology?
Know your website is looking tired and isn't much fun for potential clients to visit?
This section is where you can see what we at KDI can do for you.  Visually.  Listing our recent experience is all well and good, but what do those projects mean for you?  To tie it all together, we'll show you on this page.
Life-Changing Database Management Applications
Tell me, would you rather look at this …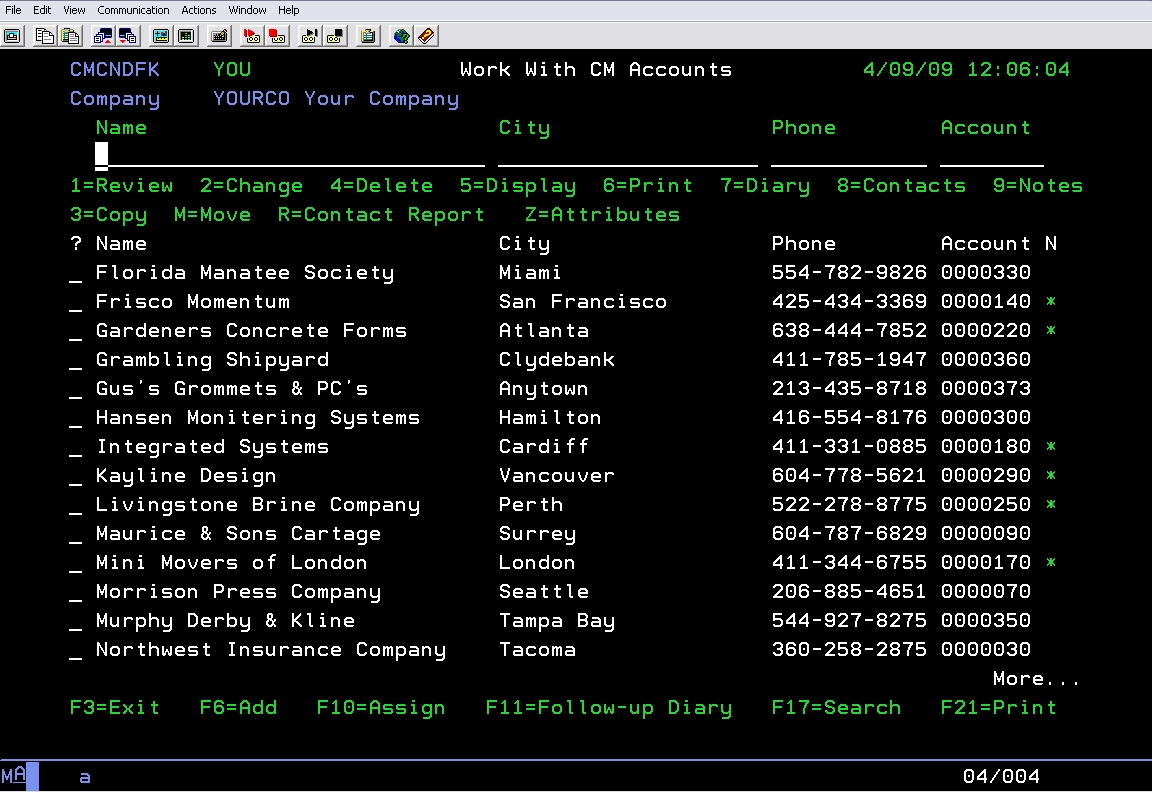 …or this …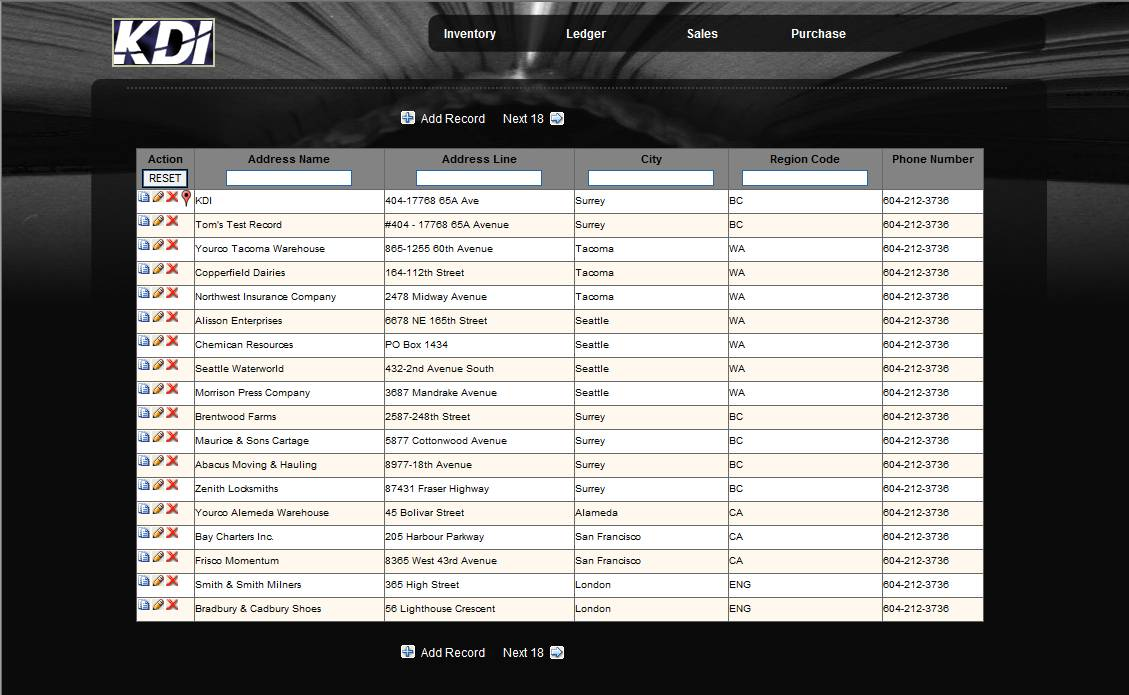 Click to Enlarge
…all day?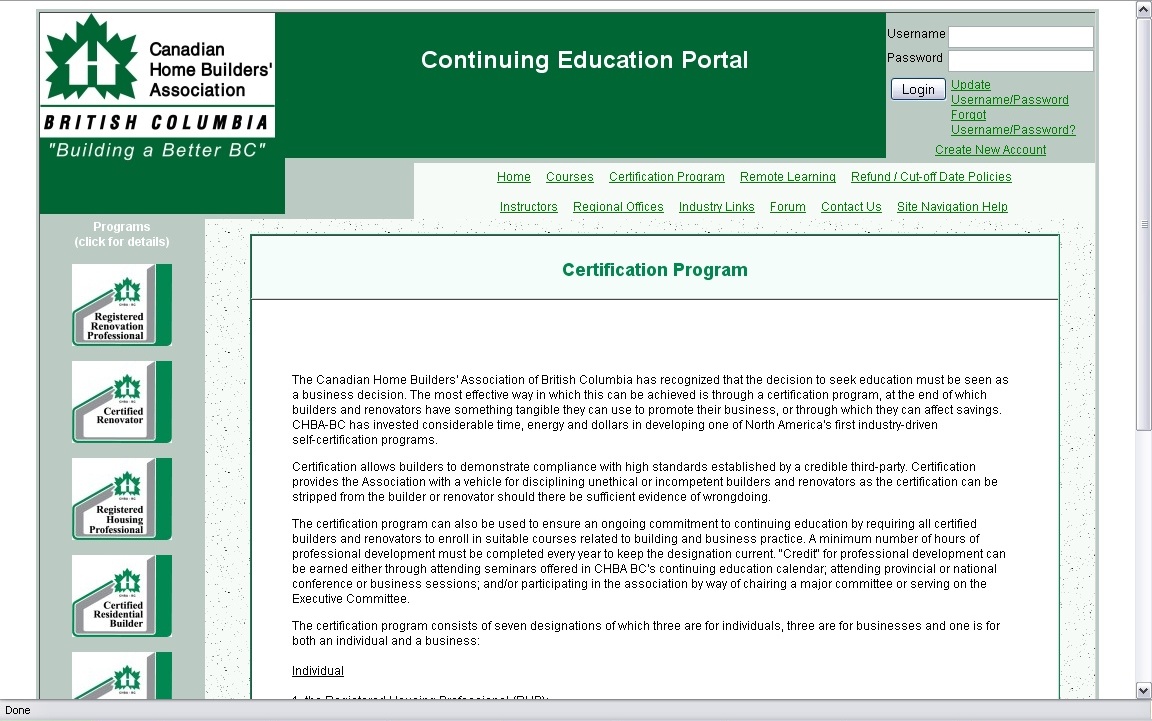 The Canadian Home Builders' Association of British Columbia approached us to create an application that allowed the complete management of ongoing training for construction industry personnel. Instructors, students, grades, certifications, courses…everything had to be migrated, integrated, and work together.  The result is a total learning management system that fits into their existing website layout.
Want to know how the various functions of the CHBABC application work?  Our client created several useful pages describing how it all works. You can have a look at them, and see what we did for CHBABC we can do for you–by clicking here.
Can you see how KDI makes databases into attractive, useful, money-saving management tools?
Cool Web Solutions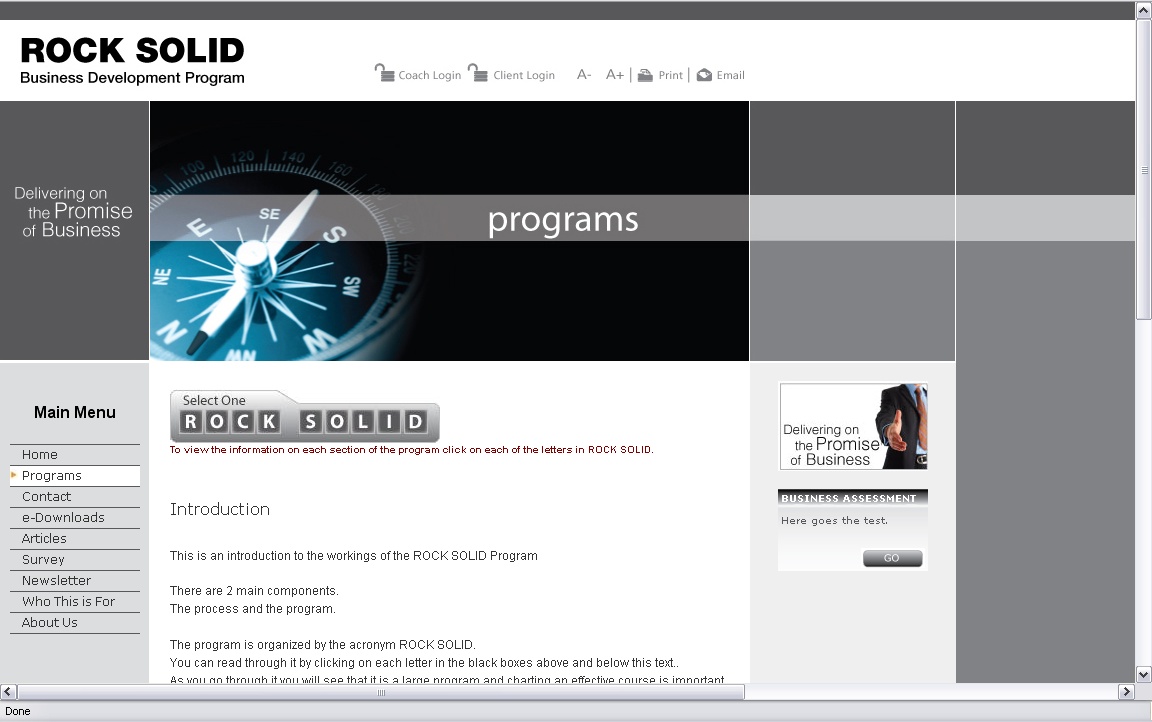 Let's face it: image is almost everything. If your website looks old, static and outdated, your potential clients are going to think you're old, static and outdated.
Recently we put together a custom "skin" for a business coaching firm. Check out the new site. And when you do, notice something cool:
When you click on a menu link to go to a different section, the banner changes instantly…without reloading the image. That skin is cleverly arranged by the innovative use of tables–click Refresh and see how fast it reloads!
That client's new website is fast, packed with neat and useful features, and hidden modular functions just waiting to be employed as the site is scaled up.
"Tom and his team at KDI have done a great job putting the ROCK SOLID Business Coaching on-line platform together. They have excellent programming skills and a good understanding of how business works. I highly recommend them to anyone especially in the area of financial information systems software."
John Cameron ROCK SOLID Business Coach
We can do the same for you and your website.
Can you see now how we at KDI will help you run your business more easily and effectively, and attract clients with a fresh image, with our custom IT solutions?
Call us toll free at 1.800.661.1755 or Contact Us via form today to discuss your project!
Want to learn more about KDI's Human Resources, and how our multi-industry experience jumpstarts custom IT projects for you?